In collaboration with the Panchayat Samiti of Dodamarg, a training program for masons was conducted by the Bhagirath in the village of Kudase. The village was selected for the smart village program and the event was inaugurated in the presence of Mr. Milind Jadhav (Block development Officer), Mr. Nilesh Jadhav and Mr. Gaikwad (Agriculture officer)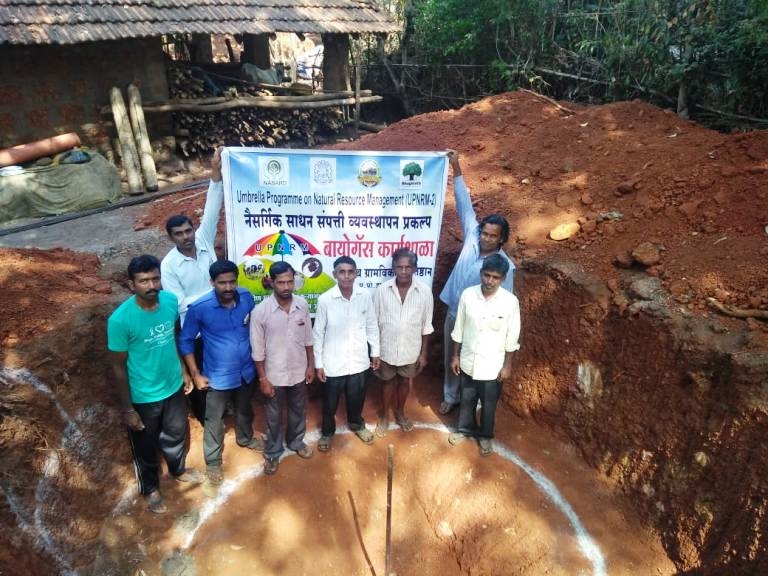 Mr. Sharad Mangoankar and Mr. Rajaram Rawool looked over the training of the masons. They demonstrated the construction and then a biogas model was constructed by the masons under their supervision and guidance. The experience proved to be more useful in understanding the process of construction in comparison to only theoretical knowledge. The Bhagirath foundation now has about 50 skilled masons for the Ferro cement Dinabandhu Biogas construction.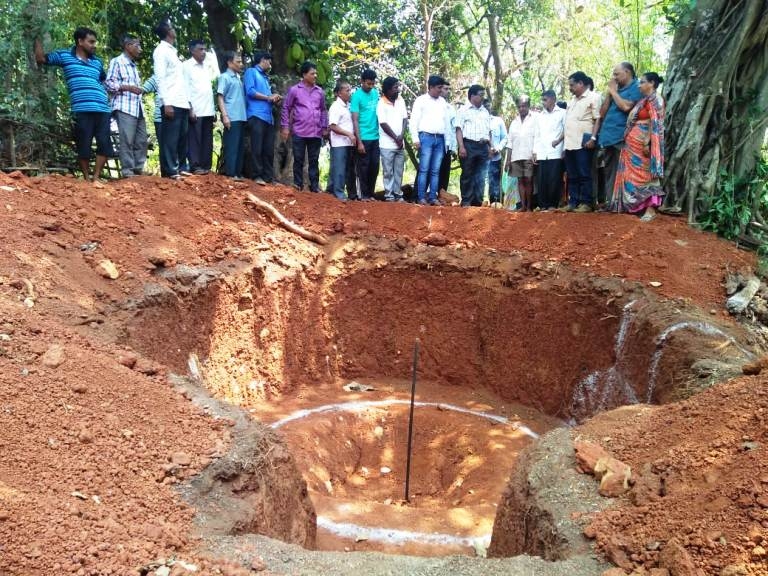 Bhagirath has a helpline for your queries about the maintenance and repair of Biogas models. We can also help by providing you with a RET (Rural Energy Technician). One RET looks after a cluster of about 100 biogas plants, in and around the village area. The technician also takes over the task of educating the farmers about the effective use of Biogas slurry as manures which can replace chemical fertilizers.